<!SpEcIaL nOtE -SIX- fOr YoU: BELOW ARE YOUR CATEGORIES - CHANGE THEM AS YOU WISH. YOU MAY ALSO ADD TO THEM BY SIMPLY COPYING ONE OF THEM AND PASTING IT AS A NEW ONE> Directions

Activities

Resources

General Interest

Contact information





<!SpEcIaL nOtE -SEVEN- fOr YoU: RIGHT BELOW IS THE CREDIT CARD LOGO THAT YOU SEE ON THE SCREEN. YOU CAN REMOVE IT IF YOU DON'T WANT IT>
<!SpEcIaL nOtE -EIGHT- fOr YoU: BELOW IS THE TABLE WHERE YOUR PICTURES AND DESCRIPTIONS AND ALL MAIN INFORMATION GOES>

<!SpEcIaL nOtE -NINE- fOr YoU: THIS IS THE BODY OF YOUR MAIN PAGE. WRITE WHATEVER YOU WANT IN HERE>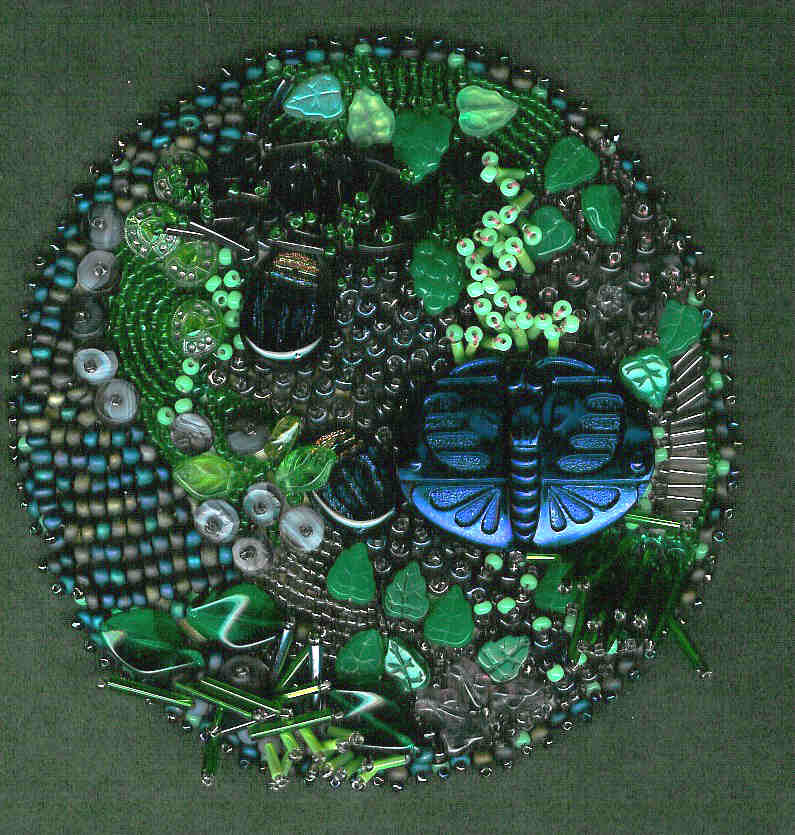 Hello! Welcome to the website for the Atlanta Bead Society. Here you will find:
Directions to and the time of the bead society meetings
Information on the activities planned and the materials required for each monthly bead society meeting project.
A list of the important upcoming events in Atlanta that might be if interest to you.
Atlanta resources for beads, findings and beading books.
Links to websites related to monthly bead society meetings
Links to web sites of general interest to bead society members.
Contact information, including mail address, e-mail address and telephone number.


DIRECTIONS AND TIMES OF MONTHLY MEETINGS
The Bead Society meets the first Thursday of every month with the exception of July. The meetings are held from 7-9 pm in the recreation room at St John's Lutheren Church, 11410 Ponce Deleon Avenue in Atlanta.



MONTHLY MEETING ACTIVITIES



Thursday, September 1, 2005, 7:00-10:00 p.m. (refreshments at 6:30)

For this month's project, one of our new ABS members, Elaine Pinckney, will teach us the Expanded Dutch Spiral. You may see Elaine's beautiful necklace in the August issue of Bead & Button in the "Your Work" section (also on B&B's web site). You will need nine or ten different beads for this project: (a) size 11 seed bead, (b) this is the largest bead and should be a size 5 or 6 (round, triangle, faceted, etc.), (c) & (d) can be a size 6 or 8 (round, hex, or triangle), (e) size 8 seed bead, (f) can be a size 8 or 11 seed bead, (g), (h), (i), & (j) size 11 (round, hex, or triangle). Elaine uses Fireline (8-lb) for her beading but you may use Nymo if you prefer it. We will have some supplies of beads at the meeting for those that need them (just enough to learn the technique, not enough to complete the project). This makes a gorgeous necklace and is not as complicated as it looks so don't be afraid to try it. It should be lots of fun. See you there! Don't forget to bring something for Show & Tell.



DUES



The dues for an individual or a family of two per year, $25. Membership is effective from January through December . If you want to become a member after August, your dues are prorated to $15 which covers the remainder of the calendar year. Make checks payable and mail to: Atlanta Bead Society, P.O. Box 69 Decatur, GA 30031-0069. There is a charge of $5 for non-members who attend a monthly meeting. Your first visit to the society is free.



UPCOMING EVENTS



No listings, please check the next time you visit our web site. For more informatiom about all beading activities in Atlanta, visit the Beading Circle at:

http://www.thebeadingcircle.com/



CONTACT INFORMATION





By Mail: Atlanta Bead Society, P.O. Box 69, Decatur, GA 30031-0069.
By Email: atlantabeadsoc@webtv.net
Due to spam please begin all e-mail subject lines with the number 7752.

Contact the President: Carol Sowell
Phone: (404) 321-5292
E-mail: carolaine@mindspring.com

If you have a suggestion for a future class or would like to teach a future class contact our Program Coordinator, Sherry Gomez.

Contact our Webmaster at:
Marcellus Kitchens
404/288-6289




MENU



Link to Web Counter Creation Page, Thanks!





You are visitor# Since 8'6/00



Guest Book

Sign My Guestbook
View My Guestbook