Web Picks
Inspirational Web Sites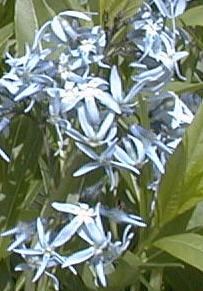 These are web sites that I have found to be very inspiring.The image above is one of the many beautiful images found at the web site listed below. Please go there for enjoyment and inspiration.

Link to Tom Clothier's web site.

For those who like contemporary music, go to Music of Cyberspace by Michael D.Walthius. This site has beautiful pictures by guest artist to go with the music which is a mixture of jazz, pop, Rock and folk. When you select one of the songs from the general midi area it will automatically go to the next selection. You will need a good sound card in your computer to really appreciate the music.

Link to the Michael D.Walthius web site.